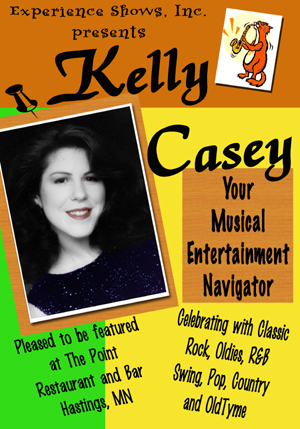 Looking forward to sharing her musical journey with audiences at The Point Restaurant in Hastings.
The audience becomes the Co-Pilots of her performance, and each request on the "Musical Mapping Cards"
tailors the setlist to that audience. For Dancing, Listening or just Remembering... check out
The Musical Navigator at the Point on Saturday, March 27th- 8 to 12 PM.