This page features the links to Cole's Christmas Podcasts. He has worked very hard to create special messages of music and stories that are important to share with friends and family this time of year. For those who have received his CD in the past, he looks forward to making this an easier way to let more people enjoy his work. Merry Christmas!
Dad helped with my recording this year. Thanks Dad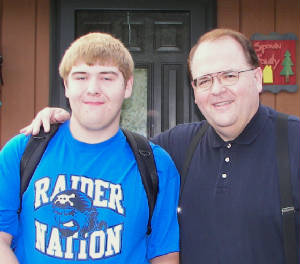 Cole's Annual Podcasts takes a little while to load, so don't give up.... it's worth the wait!
Just click on a link below, and wait for it to load. There are now 3 years starting with the newest one.
I really had a good time with my dad recording all the parts and doing some of the singing.
Let me know how you liked it. I hope you will friend me on Facebook- Cole Spavin
Play My 2015 Christmas Podcast
Play My 2014 Christmas Podcast